Tutorial
Select the service and the type of user.
For bundles of combined services, select all necessary services.
By selecting bundles of all three services mobile+landline+TV you can find better offers!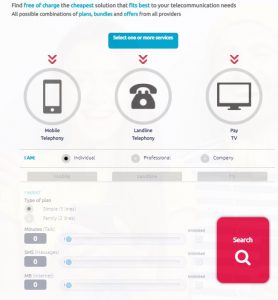 ---
The relative tabs right underneath, will activate automatically.
blue = selected tab
dark grey = activated tab (for selection and editing)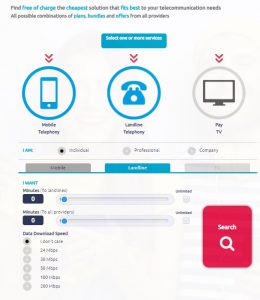 ---
In case you select Mobile Telephony and Type of Plan Family (2 lines), please note that parameters are per SIM.
When ready select the search button.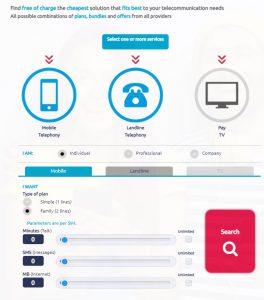 ---
At the right part of the screen you can see results-solutions, whereas at the same time you can see your criteria at the left side of the screen.
You can now edit and change your choices and then click "New Search" in order to get your answers real time!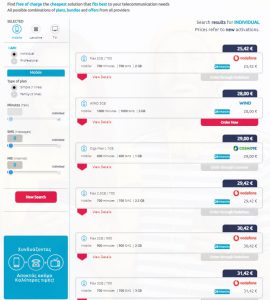 ---
By selecting "View details" in each solution, you can see a detailed services breakdown and proceed to an immediate order.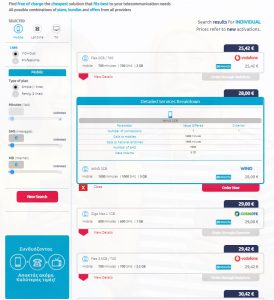 Click below to see the video demonstration